Here's my woofy after a good sesh down the pub: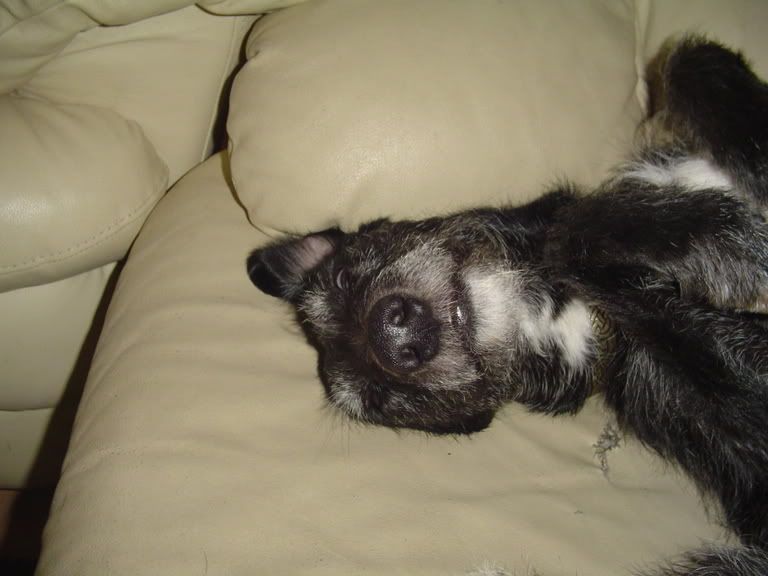 Roaching!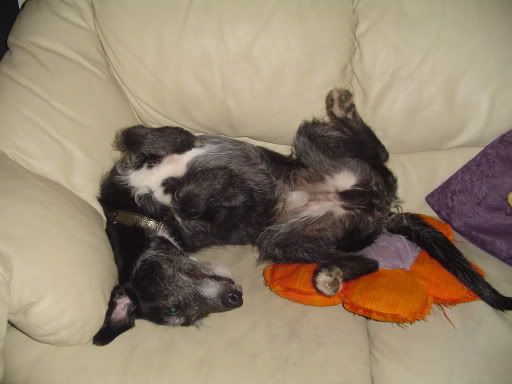 Looking like action man in his camo neckerchief:
And being fed by the baby: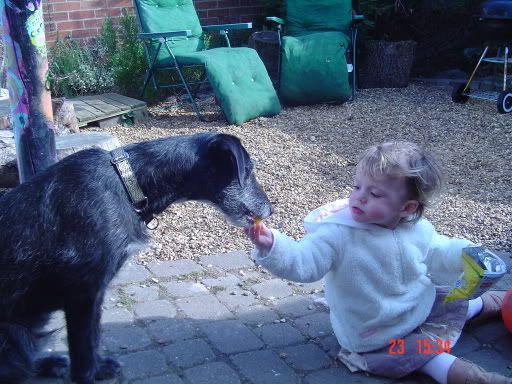 "Dont look now... he's right behind you!"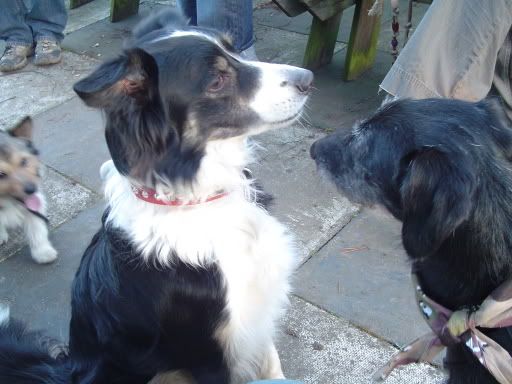 Now lets see how huge these pictures are. Ahhh not too bad! (Edit)
He's a rescue hound, and he's the best dog in the world. He's grate and all things doggy and getting him was the best thing we've ever done. He's a lurcher and likes chasing bunnies.
He's ace and I love him!
Pix xx