My ginger cat adores me to the point where it gets ridiculous.
When i'm on the computer he'll often jump on my lap and start hugging me... no really! He'll stand on my lap, put his front paws around my left shoulder, put his head in my neck and purr like mad!
Anywho... today he decided to do that while having a nice little sit down on my putor desk.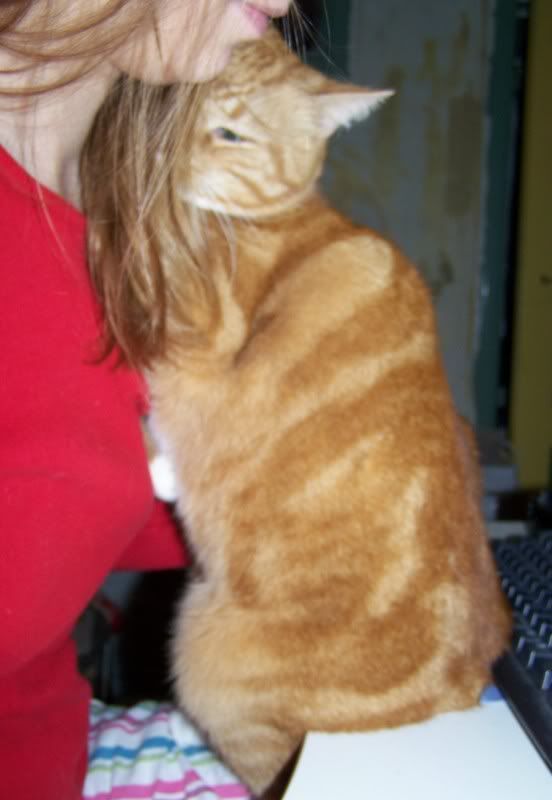 sorry about the crapness of the photos, had to take 'em myself. And sorry about being in my PJ's.